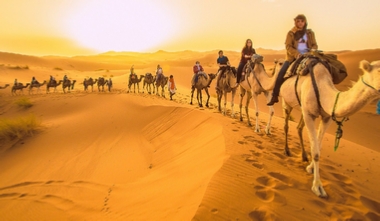 We organise Morocco Tours ideal for couples, multi-generational families,also individuals and small groups.


Whether you need to organize the perfect Morocco tour or personal getaway with a friend, family or as individual, we will be happy to organize an unforgettable Moroccan journey. Choose from a variety of tours to Sahara desert.

The Travel Visit Morocco company's staff is widely experienced and dedicated to ensuring clients are more than satisfied with every aspect of its travel service.
We are Morocco's leading tour operator - offering small group or luxury Morocco private tours with minibus or four wheel drive which promise traditional food, and amazing experience during your travel. Our Moroccan guides are enthusiastic and knowledgeable and the holiday planning team are experienced in creating itineraries focused on celebrating the best that Morocco has to offer.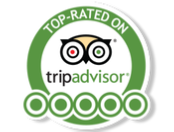 Join one of Morocco's leading tour operators for the best of Sahara desert guided experiences.
Every Travel Visit Morocco package can be enhanced with a special stay that fulfils the promise of the outstanding Morocco landscape. Whether you desire a swift and seamless airport transfer, a half day tour or an extended journey through Morocco's spectacular Atlantic coast or Atlas mountains, every standard or luxury private touring experience promises to be a personal and exceptionally tailored one.
7 day Around Morocco Tour from Chefchaouen
Explore the Merzouga desert and Marrakech city with a private guide. Choose from a wide range of sites and enjoy a unique, personalized experience.. Contact us for tailor made 1 week Morocco Tour departure Chefchaouen.
Full & detailed Itinerary for Chefchaouen tour to Sahara:
Day 1: Chefchaouen - Meknes - Fes.
We at Travel Visit Morocco - organise private trips and Chefchaouen tours towards Sahara desert. After the breakfast we drive towards Ouazan and other Rif villages before we reach Volubilis - as we discover this Roman ruins. We then visit Meknes famous as former Imperial city. You will explore the historical walls of the medina, then Bab El Mansour and we continue to Fes. Overnight stay in the riad or hotel. This is recommended Morocco tour organised by Travel Visit Morocco - your trusted travel company.
Day 2 : Exploring Fes with city guide.
After breakfast, our 7 day Around Morocco Tour from Chefchaouen continues and we explore best of medina in cultural tour. You discover the medina and the famous souks of Fes and its narrow streets. The guided tour will includes also a visit to the tanneries and the ceramic cooperative to explore traditional Moroccan crafts. We stay overnight at hotel or riad.
Day 3 : Fes - Ifrane - Azrou - Ziz Valley - Erfoud - Merzouga.
Today we travel to Ifrane ,called as Switzerland of Morocco then we visit Azrou in the Middle Atlas mountains stopping by cedar forest, where we will watch the Barbarian Apes. Our driver continue the tour through the Atlas Mountains enjoying the landscapes of Midelt, and after lunch we'll drive through the Ziz Valley to Erfoud. We reach Merzouga for overnight stay with diner at the Hotel or Riad near dunes. Enjoy our 7 day Around Morocco Tour from Chefchaouen.
Day 4 : Merzouga camel trekking tour.
After breakfast we'll explore Sahara desert, you will visit the Khamlia village to enjoy Gnawa musicians and the way they live. We will drive to Miffis Mines , we meet locals living in desert - Nomads. In the afternoon you will ride camels to reach desert camp with dinner. Overnight at a Sahara Berber tent. This is recommended Morocco tour organised by Travel Visit Morocco - your trusted travel company.
Day 5 : Merzouga - Erfoud - Tinijdad - Todgha Gorges - Dades Valley.
Today we will wake up early in the morning, to watch the Sahara sunrise. We return to our desert hotel enjoying camel ride and after breakfas we continue to Erfoud and Tinghir. Then we explore the Todra Gorge which is the highest, narrowest gorges in Morocco. After lunch we'll drive through the Dades Valley, and we spend the night in a kasbah with dinner. Enjoy 7 day Around Morocco Tour from Chefchaouen.
Day 6: Dades Valley - Ouarzazate - Ait Ben Haddou - Atlas - Marrakech.
Today after breakfast, we'll drive through the Route of 1000 Kasbahs. We'll explore The city of roses ,w e visit Skoura and Ouarzazate, called as the Hollywood of Africa. We explore famous Ait Ben Haddou kasbah - UNESCO heritage site. It is the largest kasbah in Morocco where many movies have been filmed including The Mummy, Gladiator. We continue through the High Atlas Mountains to Marrakech.
Day 7: city excursion in Marrakech.
Today after breakfast, we'll explore best of Marrakech with city guide. In the afternoon we finish 7 day Around Morocco Tour from Chefchaouen.
Drop off in your accommodation around 7 pm. We will be happy to organise your unforgettable tour from Chefchaouen in Morocco experience and travel with Travel Visit Morocco…
Chefchaouen Tour Highlights & Detailed Map:
* Explore Unesco medina in Fes.
* Visit Ifrane ski resort and Azrou cedar forest
*Camel ride in Merzouga desert.
* 1 Night in Sahara tents.
* Visit Todra Gorges , Dades valley, Ouarzazate and Ait Benhaddou
* Travel for 7 days 6 nights
* Pick up from your Chefchaouen hotel
* Drop off in your Marrakech hotel
* Let us know if you want customize your Chefchaouen travel
* This tour itinerary is just suggested
Price quote
Experience Morocco according to your interests on a customizable 7-day tour, and choose what you want to see and do with a licensed guide. Plan your own Merzouga desert tour ! Your guide is only taking care of you, and is fully able to respond to your evolving wishes. In tour from Chefcahouen.
*Not Includes:
* No Entrance fees and Tips.
* No lunches and drinks.
* Airline tickets and Personal Expenses.
*Tour Availability:
* 7 days 6 nights tour from Chefchaouen is available every day with hotel pick up.
*Your Departure:
* from your city Chefchaouen hotel at 8 a.m.
*Our Best Prices:
* Tell us how many friends are travelling with you. Specify the category of riad and desert camp you require (standard or luxury accommodation for your private Chefchaouen travel).
Chefchaouen tour includes:
* Private tour from Chefchaouen in comfortable vehicle 4x4 or minibus.
* All Hotels pick up / drop off
* Experienced Tour Driver / Desert Guide.
* Dinners ,breakfasts as mentioned in itinerary.
* Night in riads and Merzouga Camp with camel trek in Sahara desert