Whether you need to organize the perfect Morocco tour or personal getaway with a friend, family or as individual, we will be happy to organize an unforgettable Moroccan journey. Choose from a variety of tours to Sahara desert.

The Travel Visit Morocco company's staff is widely experienced and dedicated to ensuring clients are more than satisfied with every aspect of its travel service.
We are Morocco's leading tour operator - offering small group or luxury Morocco private tours with minibus or four wheel drive which promise traditional food, and amazing experience during your travel. Our Moroccan guides are enthusiastic and knowledgeable and the holiday planning team are experienced in creating itineraries focused on celebrating the best that Morocco has to offer.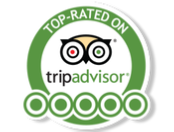 Join one of Morocco's leading tour operators for the best of Sahara desert guided experiences.
Every Travel Visit Morocco package can be enhanced with a special stay that fulfils the promise of the outstanding Morocco landscape. Whether you desire a swift and seamless airport transfer, a half day tour or an extended journey through Morocco's spectacular Atlantic coast or Atlas mountains, every standard or luxury private touring experience promises to be a personal and exceptionally tailored one.
3 days tour from Agadir to Chigaga dunes desert
Explore Chigaga desert in private tour service with Travel Visit Morocco: we specializes in desert trips with experienced tourist and Sahara guides. Discover the hidden gems of Morocco with us.
Full & detailed Itinerary for Agadir Private Tour:
Day 1: Agadir - Taroudante - Taliouine - Ait benhaddou - Ouarzazate - Agdz.
We at Travel Visit Morocco - organise private trips and tours from Agadir and we travel across Morocco to explore best of Sahara. After breakfast we start the Agadir to Chigaga desert 3 days and we pick up you from your hotel in Agadir. We travel towards Taroudant, which is an old Moroccan city characterized by its red ramparts and souks. We continue to Taliouine, which is renowned for the production of saffron.
We explore the famous Ait Benhaddou kasbah - the UNESCO listed Kasbah and after having lunch we visit Ouarzazate and we'll travel through the beautiful palm tree of Draa Valley. We reach Agdz where we stay overnight for dinner in local kasbah or hotel.
Day 2: Agdz - Zagora - Tamegroute - Mhamid - Erg Chigaga.
After breakfast, we departure for Zagora and we explore also Tamegroute. Here you visit famous Quran Library. Our Best 3 days tour from Agadir continues towards M'hamid, and you enjoy camel ride. We travel through the rocky desert scenery to the sand dunes of Chigaga. Enjoy the desert sunset then after having dinner we sleep overnight in the Chigaga camp's tents.
Day 3: Erg Chigaga - Iriqui lake - Taliouine - Taroudante - Agadir
After enjoying the sunrise we continue 3 days and 2 nights from Agadir to Chigaga dunes desert and after breakfast we departure in 4×4 via Iriki lake to Foum zguid, and we drive towards Taznakht and then we reach Taliouine. We reach Agadir by the sunset and we drop you off at your riad.
Enjoy travel with us ! Contact us and reserve your private travel today. We will be happy to organise your unforgettable tour from Agadir in Morocco experienced tour with Travel Visit Morocco.
*Agadir Tour Highlights & Detailed Map:
* Visit best of Taroudant.
* Explore Ait Benhaddou kasbah.
*Camel trek in Chigaga desert.
* Night in camp of Chigaga.
* Amazing views of Chigaga dunes.
* Visit Zagora and Mhamid
* Explore Taliouine and Tazenacht
* Travel for 3 days 2 nights
* Pick up from your local Agadir hotel
* Drop off in your Agadir hotel
* Let us know if you want customize your Agadir travel
* This tour itinerary is just suggested
Price quote

Enjoy the perfect mix of culture and relaxation during your three days adventure travel to Sahara. This private tour through Chigaga dunes introduces you to the wonders of the Sahara, including sunrise over the dunes.
*Not Includes:
* No Entrance fees and Tips.
* No lunches and drinks.
* Airline tickets and Personal Expenses.
*Tour Availability:
* 3 days tour from Agadir is available every day with hotel pick up.
*Your Departure:
* from your city hotel at 8 a.m.
*Our Best Prices:
* Tell us how many friends are travelling with you. Specify the category of riad and desert camp you require (standard or luxury accommodation for your private Agadir travel).
*Agadir tour includes:
* Private tour in comfortable vehicle 4x4 or minibus with hotels pick up / drop off
* Experienced Tour Driver/Guide.
* All Dinners and Breakfasts.
* 2 nights in riad/hotel and 1 night in desert Camp.
* Adventure camel excursion