Whether you need to organize the perfect Morocco tour or personal getaway with a friend, family or as individual, we will be happy to organize an unforgettable Moroccan journey. Choose from a variety of tours to Sahara desert.

The Travel Visit Morocco company's staff is widely experienced and dedicated to ensuring clients are more than satisfied with every aspect of its travel service.
We are Morocco's leading tour operator - offering small group or luxury Morocco private tours with minibus or four wheel drive which promise traditional food, and amazing experience during your travel. Our Moroccan guides are enthusiastic and knowledgeable and the holiday planning team are experienced in creating itineraries focused on celebrating the best that Morocco has to offer.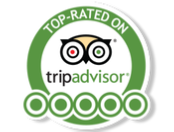 Join one of Morocco's leading tour operators for the best of Sahara desert guided experiences.
Every Travel Visit Morocco package can be enhanced with a special stay that fulfils the promise of the outstanding Morocco landscape. Whether you desire a swift and seamless airport transfer, a half day tour or an extended journey through Morocco's spectacular Atlantic coast or Atlas mountains, every standard or luxury private touring experience promises to be a personal and exceptionally tailored one.
Tour Accommodation in Morocco - Comfortable Hotels and Desert camps
The cost of accommodation is significant for any traveller exploring Morocco, especially in the cities, but if you travel with us, we do all best to offer best travel packages with best hotels and desert camps for perfect prices,
If you're planning a road trip across Morocco and are trying to stay on a best hotel or desert camp, including private transportation - we are here with our advice.
* Desert camps in Merzouga desert
* Desert camps in Chigaga desert
* Hotel, riads and kasbahs in Marrakech city
* Hotel, riads and kasbahs in Fes and Meknes
* Hotel, riads and kasbahs in Casablanca and Rabat
* Hotel, riads and kasbahs in south Morocco and Atlas mountains
* Hotel, riads and kasbahs in north Morocco and Rif mountains
Dreaming of a Morocco holiday? ... Browse our latest travel tour package deals.
Find the best private tips for Morocco desert and Atlas trip. We help you to save money on renting a car, best accommodation or to discover best destinations.

Tour Accommodation in Morocco - Comfortable Hotels and Desert camps
Choose from a wide range of Morocco hotels and desert camps for private tours and holidays to explore best destinations. All your accommodation is included in the price of the tour, let us know if you require standard or luxury accommodation.