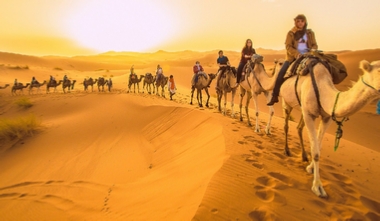 We organise Morocco Tours ideal for couples, multi-generational families,also individuals and small groups.


Whether you need to organize the perfect Morocco tour or personal getaway with a friend, family or as individual, we will be happy to organize an unforgettable Moroccan journey. Choose from a variety of tours to Sahara desert.

The Travel Visit Morocco company's staff is widely experienced and dedicated to ensuring clients are more than satisfied with every aspect of its travel service.
We are Morocco's leading tour operator - offering small group or luxury Morocco private tours with minibus or four wheel drive which promise traditional food, and amazing experience during your travel. Our Moroccan guides are enthusiastic and knowledgeable and the holiday planning team are experienced in creating itineraries focused on celebrating the best that Morocco has to offer.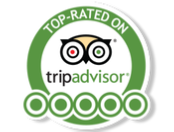 Join one of Morocco's leading tour operators for the best of Sahara desert guided experiences.
Every Travel Visit Morocco package can be enhanced with a special stay that fulfils the promise of the outstanding Morocco landscape. Whether you desire a swift and seamless airport transfer, a half day tour or an extended journey through Morocco's spectacular Atlantic coast or Atlas mountains, every standard or luxury private touring experience promises to be a personal and exceptionally tailored one.
Adventure Day Trip to Essaouira from Marrakech - Best Marrakech private day trip with all hotel transfers
We Leave Marrakech and take a private Full-day trip to explore Atlantic coast and Essaouira. Experience the best that Essaouira has to offer in this adventure travel available every day.
Full & detailed Itinerary for Marrakech Day trip:
Marrakech Day trip to Essaouira.
We at Travel Visit Morocco - organise private day trips from Marrakech to explore best destinations with all hotel transfers. Your driver will pick you up from your hotel and we travel towards Essaouira - we visit an argan Cooperative on the way as the the region is known for Argan oil. We will see how women in the Cooperative work hardly and with enthusiasm to get the oil from the Argan nuts to make cosmetics or delicious oil for food.
Once we arrive in Essaouira, we enjoy the full day to explore Unesco medina which is surrounded by medieval walls. We take a stroll in its amusing narrow streets exploring the ancient architecture and we enjoy the beach, you will visit the port and harbour and enjoy a lunch meal - in the fishing port. We return to Marrakech in the evening.
Drop off in your accommodation around 6 pm. We will be happy to organise your unforgettable Marrakech day trip with Travel Visit Morocco…
*Marrakech Day Trip Highlights & Detailed Map:
* Family friendly day trip.
* Available every day.
* Travel for 1 day
* Pick up from your Marrakech hotel
* Drop off at the end of trip
* Let us know if you want customize your Marrakech travel
* This day-tour itinerary is just suggested
Price quote

Day Trip to Essaouira from Marrakech is a must do day trip to explore the beach of Essaouira with comfortable and private transfers for your Best Marrakech private day trip.
*Not Includes:
* No Entrance fees and Tips.
* No lunches and drinks.
* Personal Expenses.
*Tour Availability:
* Day Trip from Marrakech is available every day with hotel pick up.
*Your Departure:
* from your Marrakech city hotel at 8 a.m.
*Our Best Prices:
* Tell us how many friends are travelling with you. Specify the date of travel and special requirements for Full Day Trip.
*Marrakech Day trip includes:
* Private transfers in comfortable vehicle 4x4 or minibus.
* All Hotels pick up / drop off.
* Experienced Tour Driver/Guide.
* Guided excursion.